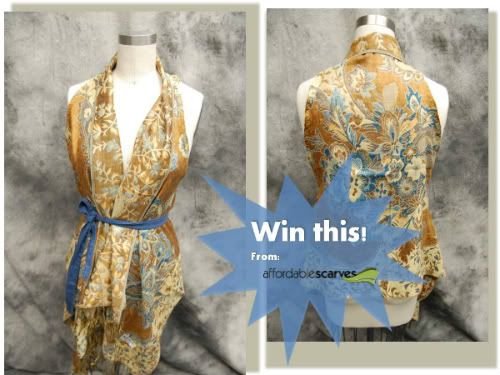 Click-hop over top
Chic Steals
to see my guest post on making a vest from a scarf! You can also win the scarf vest I made if you leave a comment on Carly's blog!
I just started a new job at
Affordable Style
where I get to write about
scarves
all day. Awesome, right? So help the new girl out and enter the giveaway so that my boss will let me do some more tutorials at work. *Swoon. Seriously, any job that combines sewing machines, computers, and blogs is the bomb.com to me! Hehe.